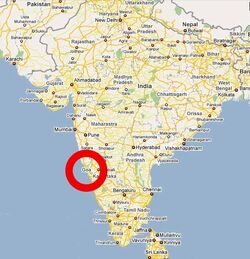 Goa, India is a long-time hippie beach paradise on the west coast of India still carries signs of its many years under Portuguese rule.
Bourne's hideaway is on the isolated white sand Palolem Beach, about 3km from Canacona railway junction in southern Goa.
The market town, though, is not so close as it appears. It's the Goan capital, Panaji (previously Panjim), way to the north of Goa, where hired killer Kirill (Karl Urban) tries to trace Bourne at the 'telegraph office': the Communidade Building on Church Square. He chases Bourne's Suzuki Gypsy through the old Fontainhas Heritage Precinct and Candolim before shooting Marie (aiming for Jason), causing the car to plunge off the Nerul Bridge into the River Nerul.
History
Goa is a state in India within the coastal region known as the Konkan in South Western India. It is bounded by Maharashtra to the north and Karnataka to the east and south, with the Arabian Sea forming its Western coast. It is India's smallest state by area and the fourth smallest by population. Goa has the highest GDP per capita among all Indian states, that is two and a half times that of the country. It was ranked the best-placed state by the "Eleventh Finance Commission" for its infrastructure and ranked on top for the best quality of life in India by the National Commission on Population based on the 12 Indicators.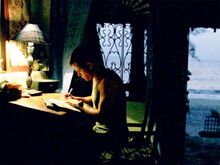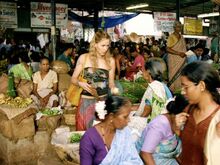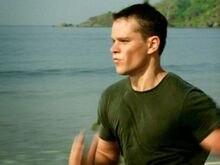 Panaji is the state's capital, while Vasco da Gama is its largest city. The historic city of Margao still exhibits the cultural influence of the Portuguese, who first landed in the early 16th century as merchants and conquered it soon thereafter. Goa is a former Portuguese province; the Portuguese overseas territory of Portuguese India existed for about 450 years until it was annexed by India in 1961.
Goa is visited by large numbers of international and domestic tourists each year for its beaches, places of worship and world heritage architecture. It has rich flora and fauna, owing to its location on the Western Ghats range, a biodiversity hotspot.
Community content is available under
CC-BY-SA
unless otherwise noted.