WELCOME TO

Bourne is a hit Action, Spy, Thriller franchise, started with novels by Robert Ludlum.
The franchise follows titular character Jason Bourne, a CIA assassin suffering from dissociative amnesia who must figure out who he is. The series of novels and books covers conspiracy going all the way to the top, and Jason must risk his life to untangle the web of lies and mystery that has enveloped him.
As well as a hit series of novels and movies, the franchise has formed a hit spin-off TV series in Treadstone. The series follows the origin story and present-day actions of CIA black ops program known as Operation Treadstone featured in the movies. A covert program that uses behavior-modification protocol to turn recruits into nearly superhuman assassins, further surprises are revealed about the program.


The

Bourne

Films
Treadstone

TV
Bourne

Movie

Characters
Bourne

Novels
Featured

Video
The

Bourne

Directory
THE BOURNE DIRECTORY WIKI
IS A FREE, PUBLIC AND COLLABORATIVE ENCYCLOPEDIA DEDICATED TO THE ORIGINAL
ROBERT LUDLUM
BOURNE TRILOGY, ITS CONTINUATION BY
ERIC VAN LUSTBADER
, AND THE FILM SERIES INSPIRED BY THE NOVELS. FOR TIPS AND INFO ON HOW YOU CAN CONTRIBUTE HERE, PLEASE SEE THE "
HELPING OUT
" SECTION BELOW.
Treadstone

Twitter
Article

Spotlight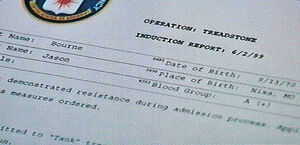 Operation Treadstone–
was a top-secret black ops program of the Central Intelligence Agency (CIA) in the Jason Bourne series of novels and movies. It recruited only U.S. Service members to turn them into assassins and was formed in direct response to the Congressional Act which banned the U.S. from partaking in any assassinations. It used a behavior-modification program to break down the assassins' morality and make them effective killing machines...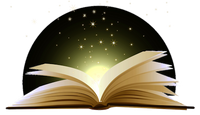 General Literature
Go to these sites for info or for help with your own wiki!
Bourne • Fifty Shades of Grey • The Handmaid's Tale • In Death • James Bond • Jurassic Park • The Last Kingdom • Left Behind • Les Misérables • Outlander • Sherlock Holmes • Watership Down
Want your community included? See how!