The Bourne Supremacy is the second novel of Robert Ludlum's original trilogy and the second novel of the franchise overall. The novel was adapted into a film of the same name on 2004.
Plot summary
At the beginning of The Bourne Supremacy, Jason Bourne has recovered from most mental and all physical injuries and is teaching Asian studies at a university in Maine under his real name of David Webb. He is also living happily on campus with Marie and is getting regular psychological tests from his doctor, Morris Panov.
It is then that a representative of the U.S. Government named McAllister, arrives and informs Webb of an imitator in Asia, someone who is killing under the name of Jason Bourne, a name feared in Asia because of the accredited kills during his work with Treadstone 71. Webb refuses to assist the government.
Meanwhile, Marie is abducted by unknown men during the discussion. Webb returns to the house, finds clues to her abduction, and immediately phones government officials, threatening to leak information about Treadstone and Medusa in an attempt to get assistance. He returns to Asia in an attempt to find Marie after a hint found in his house. There he is told by a wealthy Tai-Pan that he is to assassinate another Tai-Pan in exchange for his wife. Unbeknownst to Webb, the target is a wealthy businessman who is planning a revolution that poses a serious threat to foreign interests in China, and Webb has been set on the track by the U.S., British, and Chinese government.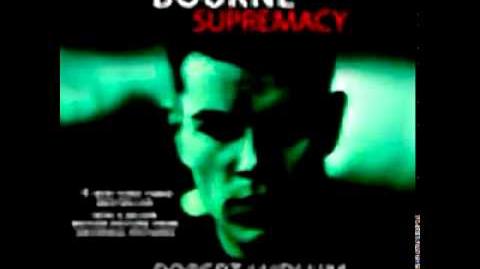 The rest of the book consists of two side-by-side stories, one of Webb-turned-Bourne trying to track down and kill the target, and the other of Marie trying to escape and find Bourne in order to tell him the truth. The story unfolds as an ancient cult and ritualistic murders become a part of the revolutionary's plan.
Appearances
Comparison with film
The Bourne Supremacy Novel vs. Movie Comparison
Covers
Community content is available under
CC-BY-SA
unless otherwise noted.